The Poetry of J.J. Lafferty
New Book: A Persistent Pilgrim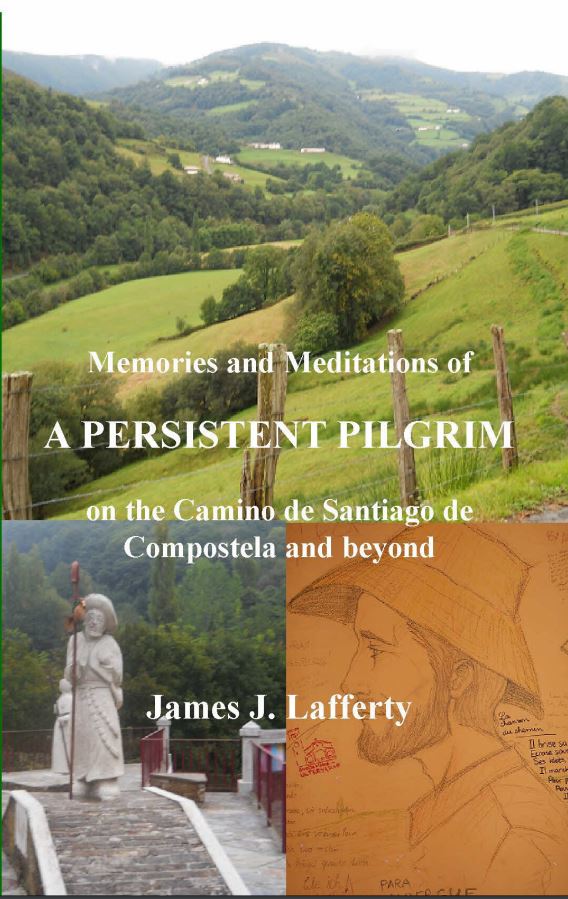 The book's focus is on my 500 mile-trek on the Camino de Santiago de Compostela in northern Spain which I undertook in Sept - Oct., 2015. I introduce the book with three peak experiences from the past which act as a spiritual backdrop to my pilgrimage.
In the body of the text, I discuss Thich Nhat Hanh's "HOW TO WALK" (given to me by a friend as a companion along the way); the physicality of the journey; some of the people I encountered and a number of places that stand out in my mind.
I have woven poems into the text after each chapter which reflect a motif or theme introduced in the foregoing prose and end the book with a group of poems garnered from the journey of life under the title of "Ruminations along the way."
A series of short You Tube videos of excerpts from the book are being posted. The first has been uploaded to my YT channel, "The Heart's Tongue," and the remaining eight will be posted on consecutive Fridays beginning Feb. 5th., 2021.
Currently, the book can be ordered by e-transfer from gael@bell.net for $20.00 + $6.00 (postage).
James J. Lafferty was born of Irish ancestry in Glasgow, Scotland and came to Ontario, Canada in 1967. He did his post-graduate studies at McMaster University, Hamilton and, thereafter, became a high school teacher in Guelph. He retired from teaching in 2009 to allow more time for his writing. James has published his work through several media: A Celtic Blessing is available both as a book and a CD. His most recent publication, before A PERSISTENT PILGRIM, is his longest poem to date, As Long As The Sun Dances, which tells of the plight of North American natives with parallels drawn from Irish and Scottish history.
Recent Works
A Celtic Blessing: A Collection of Poetry
$25.00 (+ $6.00 postage)


Learn more on Amazon
Seeking the Stones
To Purchase directly: $15.00 ( + $6.00 postage)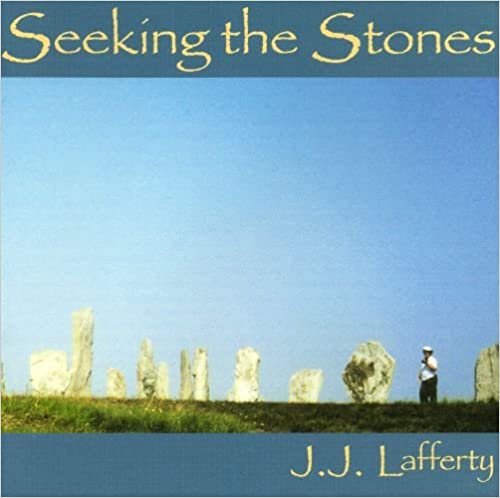 Learn more on Amazon.
As Long as the Sun Dances
$10.00 (+ $6.00 postage)