About James J. Lafferty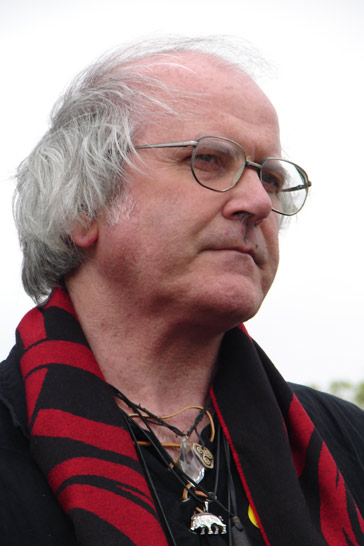 James J. Lafferty, born in Glasgow, Scotland in 1946 of Irish ancestry, left school early, ending up in Manchester at 16 years of age. He returned home and, after a short sojourn in Balloch, Dunbartonshire, he was gripped again with wanderlust and left for Canada in 1967 - young and filled with the spirit of adventure.
His first writing was done in the first year in the new land as a way to stem the pangs of the immigrant and express the heart's longings. James J. Lafferty returned to school, in part to learn more of the poetic craft, eventually doing post-graduate studies in literature at McMaster University and, thereafter, became a high school teacher in Guelph, Ontario.
Over the years, he has done numerous readings of his work in a variety of venues: from local bookstores through a presentation to the Irish of New Brunswick on the occasion of the province's bi-centennial celebrations to radio stations, including the CBC. From 1987, he joined up with the Salvadoran poet, Julio Henriquez, and together they did readings in sundry places across Southwestern Ontario. This activity culminated in a book, Los Sensontles Trinan En Silencio (The Sensontles Trill in Silence ). The proceeds from the book sales were sent to El Salvador to aid women and children traumatized by war there. Sadly, Julio died in 1997 and their joint project ceased.
To date, the CD Seeking the Stones is Lafferty's last published work, the completion of a long-standing desire to restore the oral tradition so central to poetry since bardic times. While others have recorded their poetry, Pound and Frost come to mind, few have melded an original and haunting musical background to the powerful and passionate voice of the artist as this CD does.